Get ready for an adrenaline rush! Choose between doing a circuit or a safari along the coast.
Jet Ski Circuit:Drive at maximun speed in a jet ski circuit. Duration 20 minutes.
Jet Ski Safari:Go further than the circuit and explore Tenerife's coast.The tour departs from Las Americas and you can choose between the following durations: 40 min. Safari,1 hour Safari, 2hours Safari and 2h 30min Safari**
**(most popular) This tour will take you from La Americas to the astonishing cliffs of Los Gigantes
You can choose between doing one of the proposed safaris or a circuit with your jet ski.
NOTE: Lifejacket and insurance included in all prices. Customers must sign a document accepting to follow the rules and safety instructions of the monitors.
Transport service: Jet ski safaris include pick-up service from hotels in the areas between Playa Paraiso and El Medano, in the south of the island. For jet ski circuit this service is not available.
To drive a jet bike single the minimum age is 16 with a written parental consent.
The client who is 16 years old is not permitted to drive a jet bike double.
To drive a jet bike double the minimum age is 18 years old.
The minimum age for a passenger on a jet bike double on the circuit (20 minutes) is 6 years and on a jet bike double for safari (of 40mins., 1hr) is 10 years ( 2hrs, 2h30mins.) is 12 years.
We recommend; that the weight of the clients on double Jet Ski, cannot be over 150-170 kg (between both of them) and for the safety reasons the driver should weight more than passenger. In case the clients are over the max. weight for the safety reasons they have to be divide in 2 single Jet Ski.
Free cancellation up to 24 hours before the activity. If you cancel within 24 hours of the activity, there will not be a refund.
| | | | |
| --- | --- | --- | --- |
| | Adults | Children (no) | Infants (no) |
| | | | |
| | | | |
| Jet Bike Safari 40 min- Single | | | |
| Jet Bike Safari 40 min- Double | | | |
| Jet Bike Safari 1 Hr- Single | | | |
| Jet Bike Safari 1 Hr- Double | | | |
| Jet Bike Safari 2 Hrs- Single | | | |
| Jet Bike Safari 2 Hrs- Double | | | |
| Jet Bike Safari 2.5 Hrs- Single | | | |
| Jet Bike Safari 2.5 Hrs- Double | | | |
Enjoy more excursions of the same category.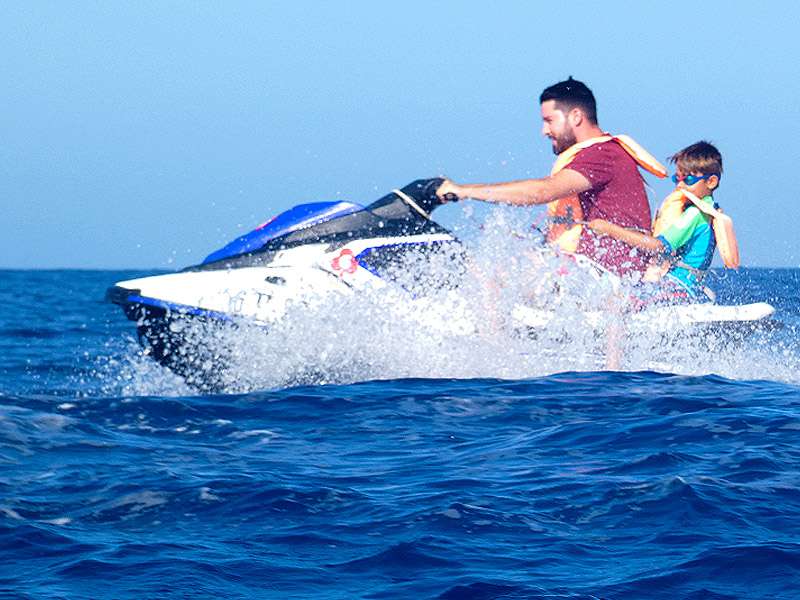 Are you addicted to adrenaline? Do you like to admire beautiful landscapes? You couldn't get better! We offer you 1 or 2 hours of jetski safari. Your adventure will start from the port of Las Gal...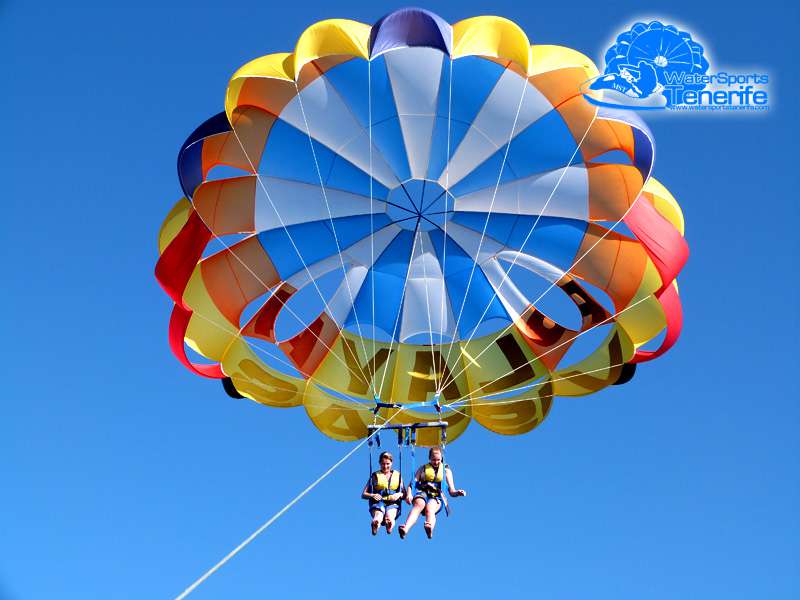 Enjoy one of our adrenaline kicking activities: Parascending: Enjoy the amazing views 80 metres (260 feets) above Tenerife's Coast. About Parasailing: Parasailing (also known as parascending) it...