Abrazo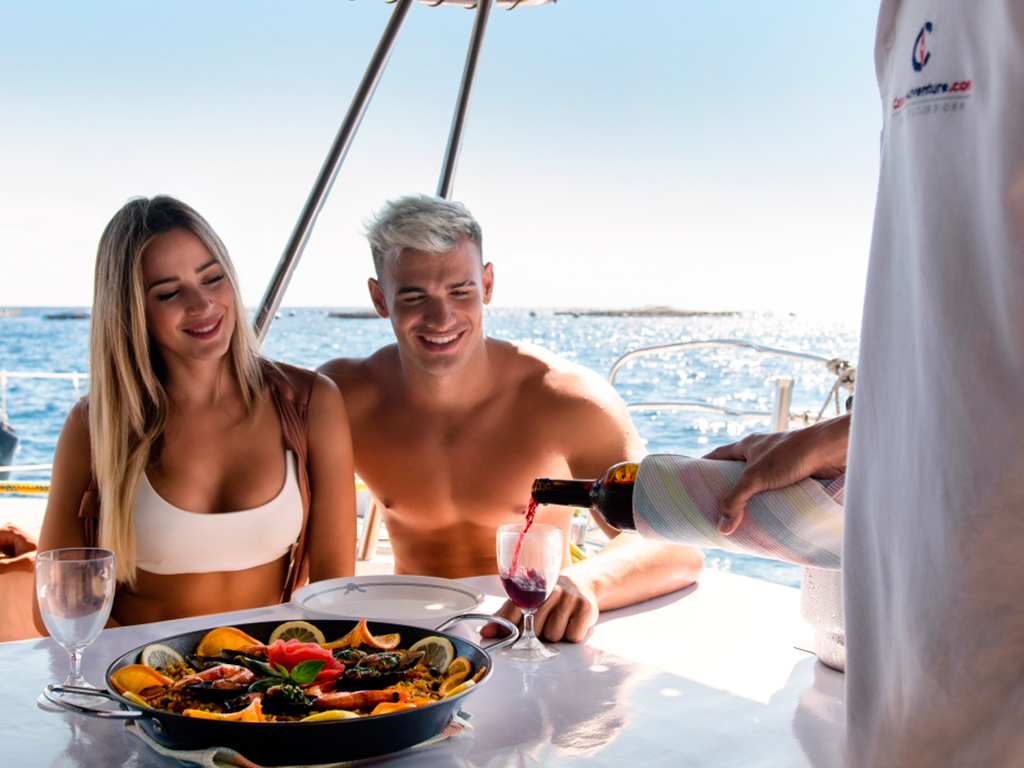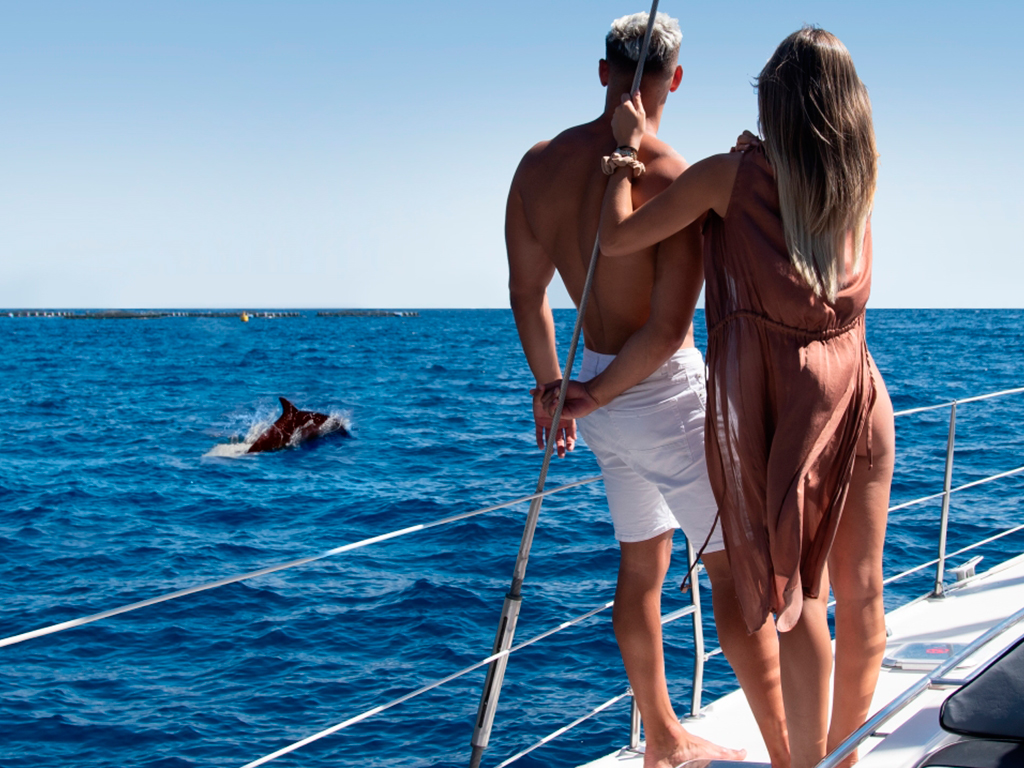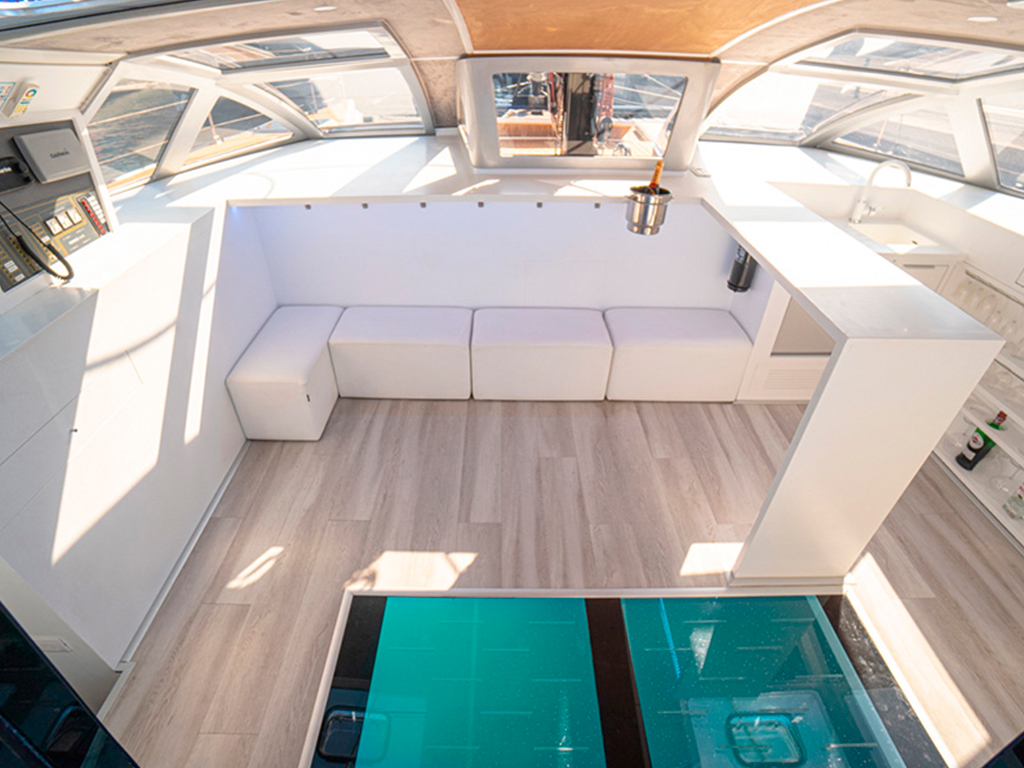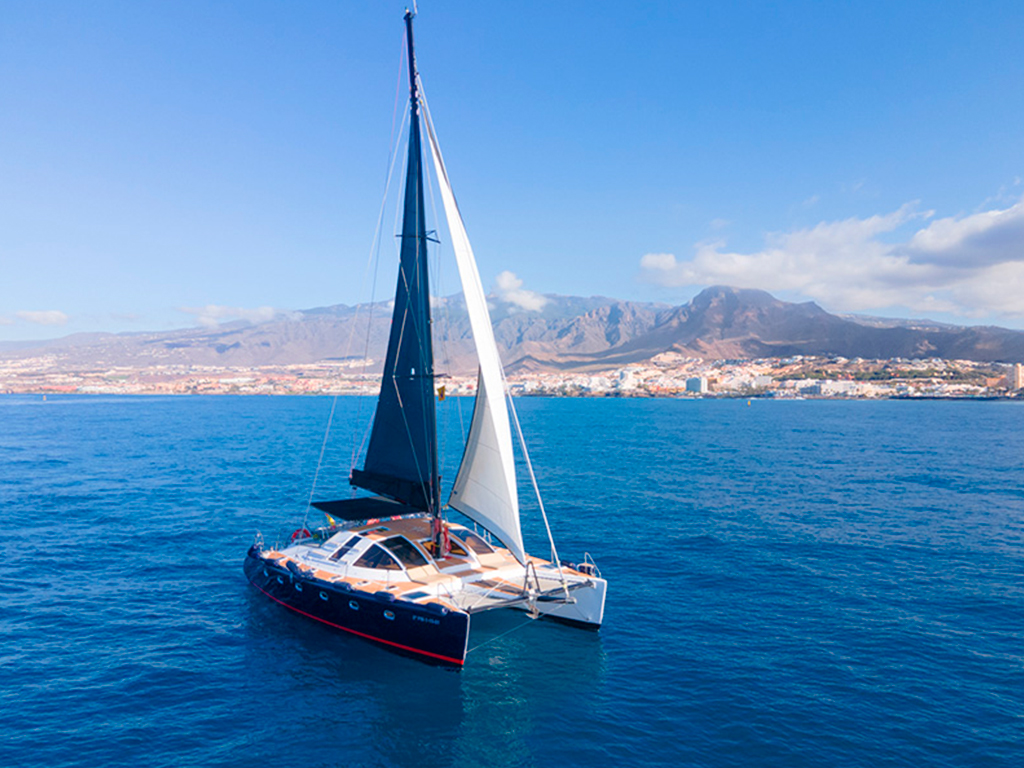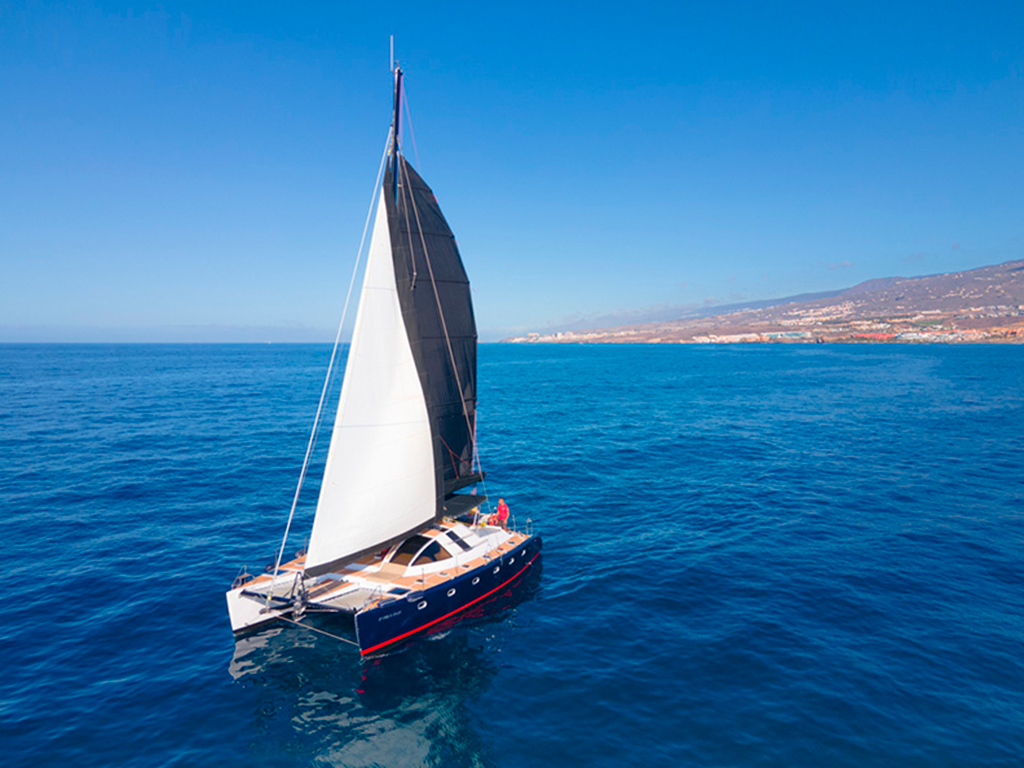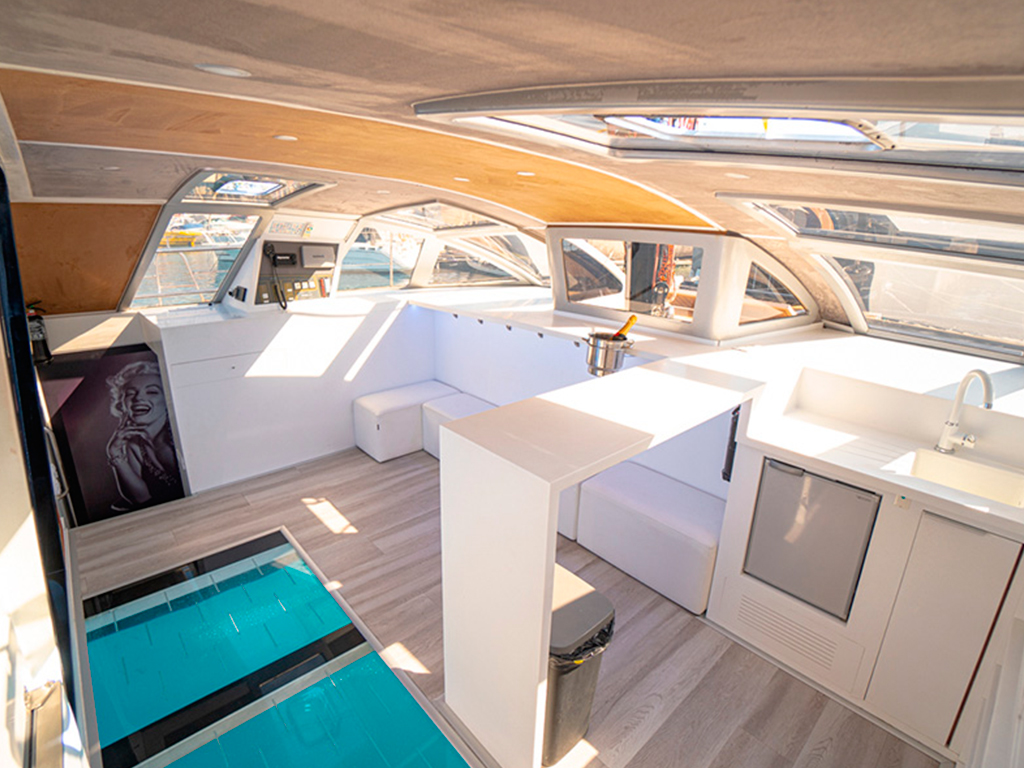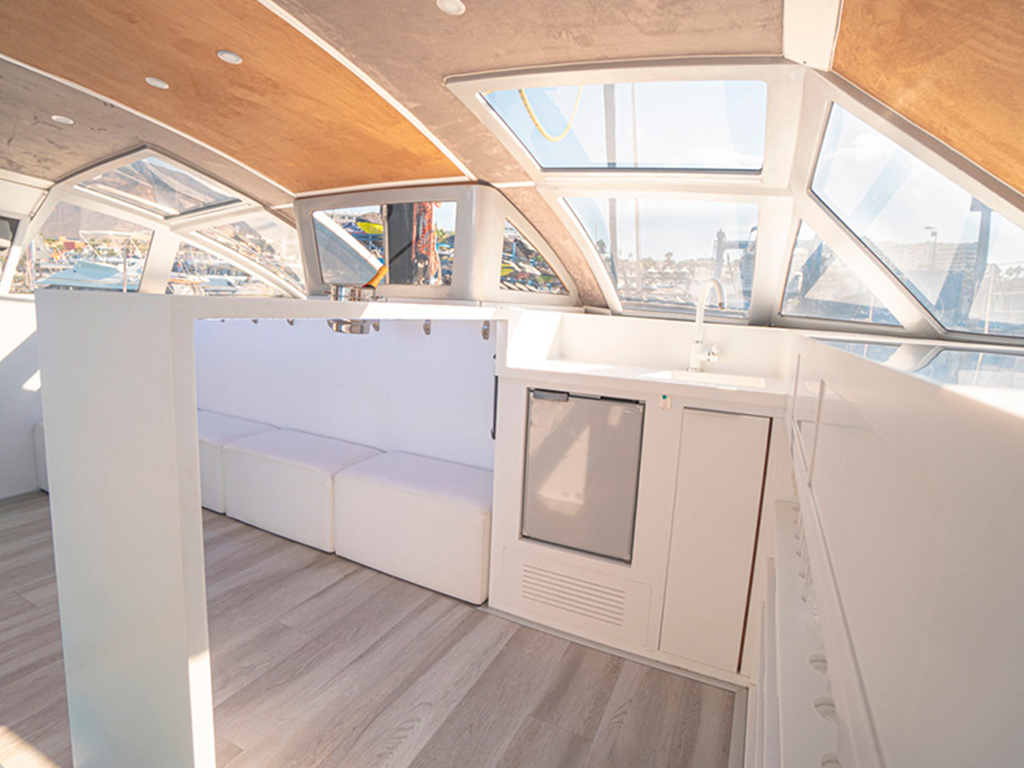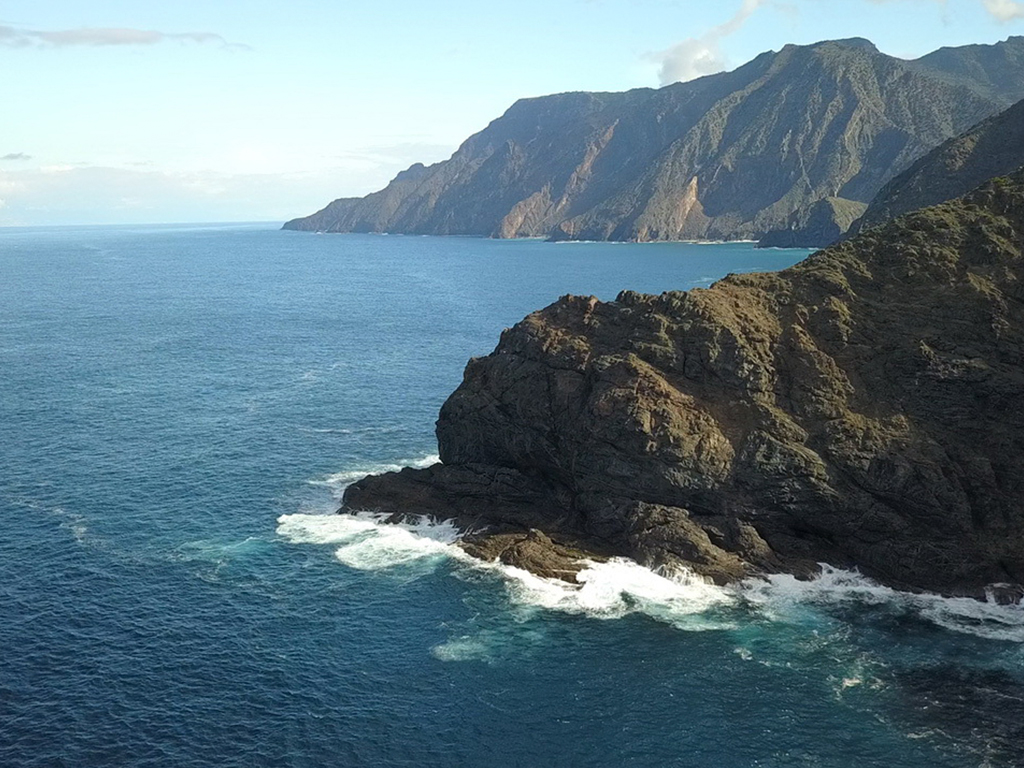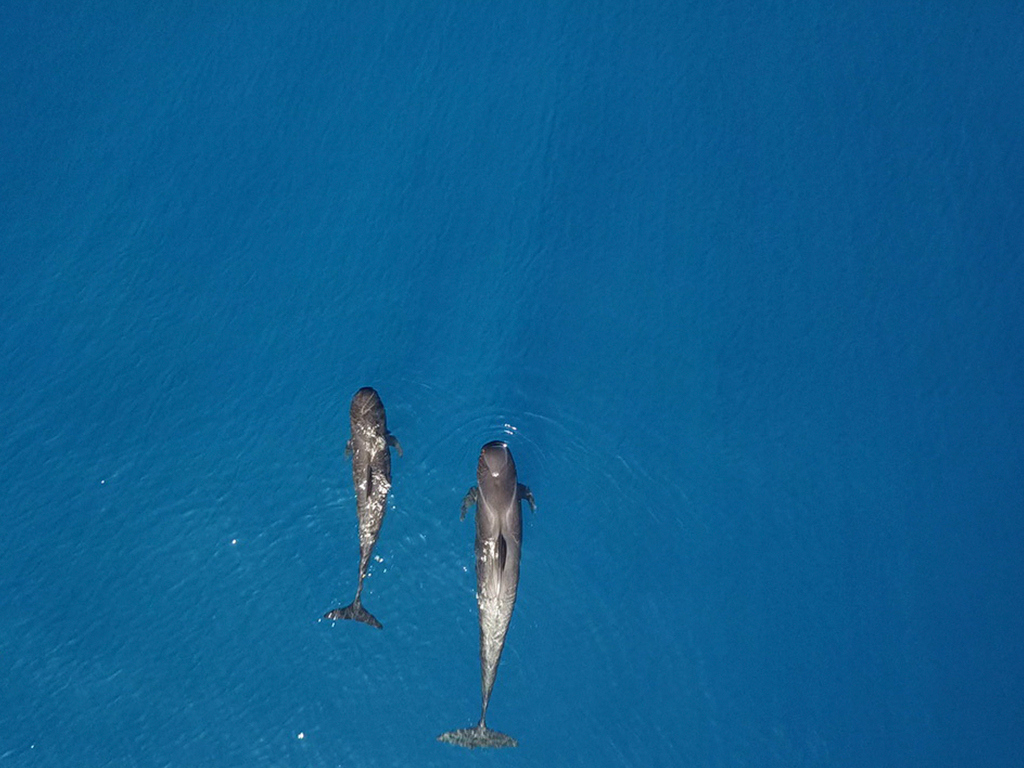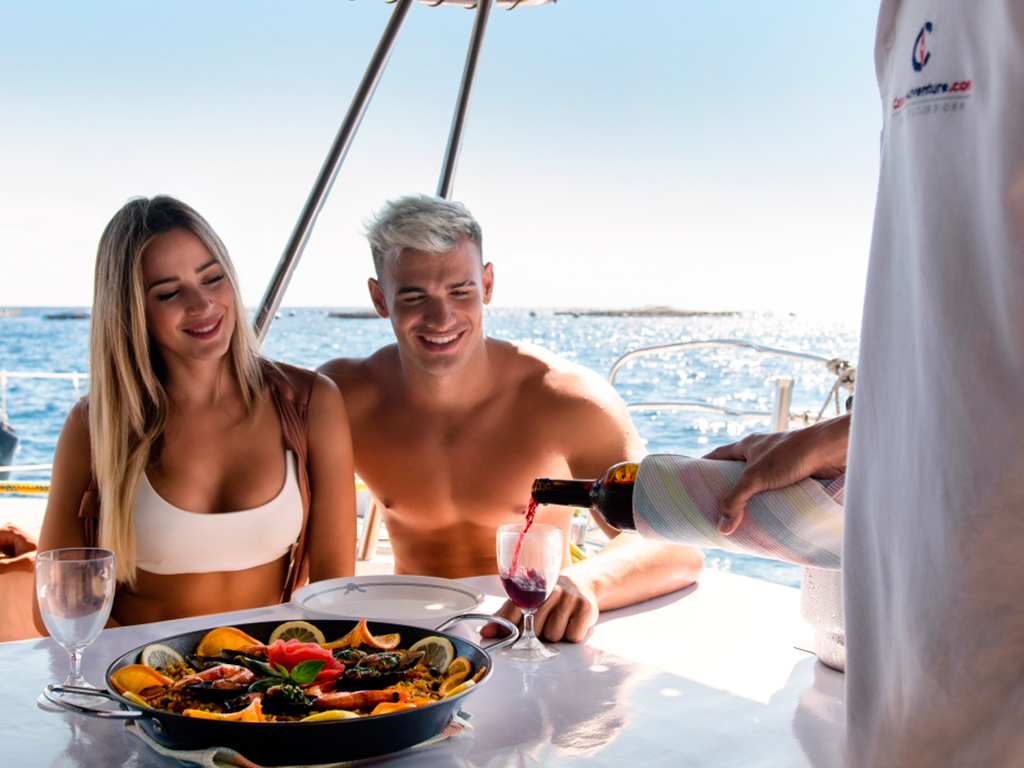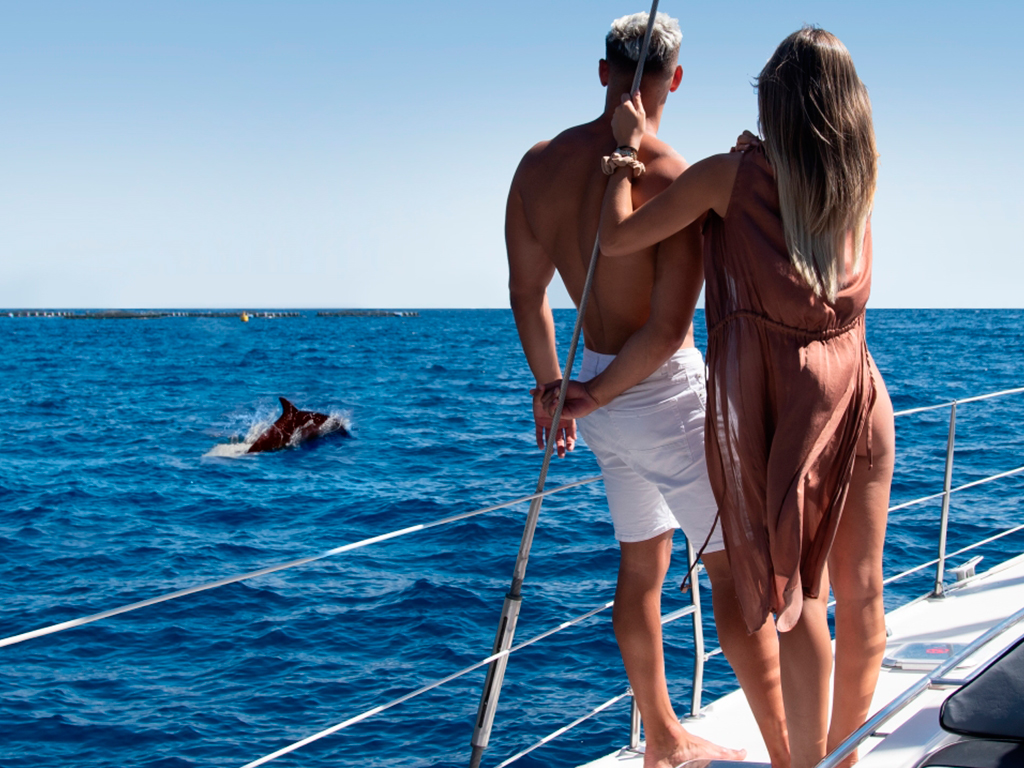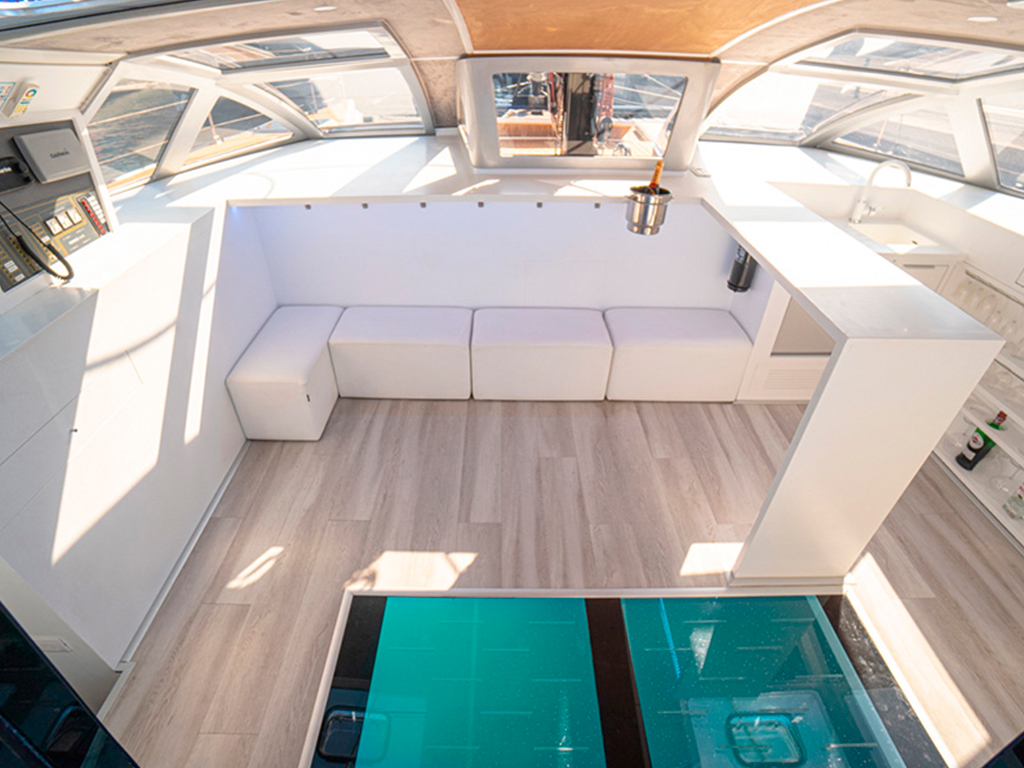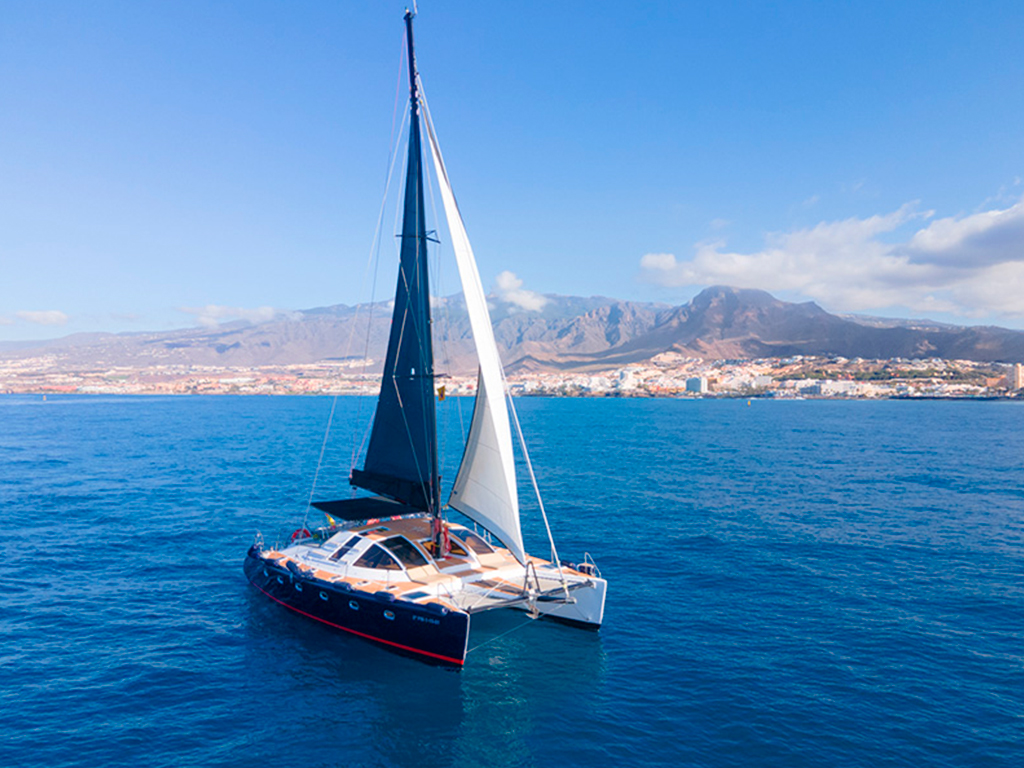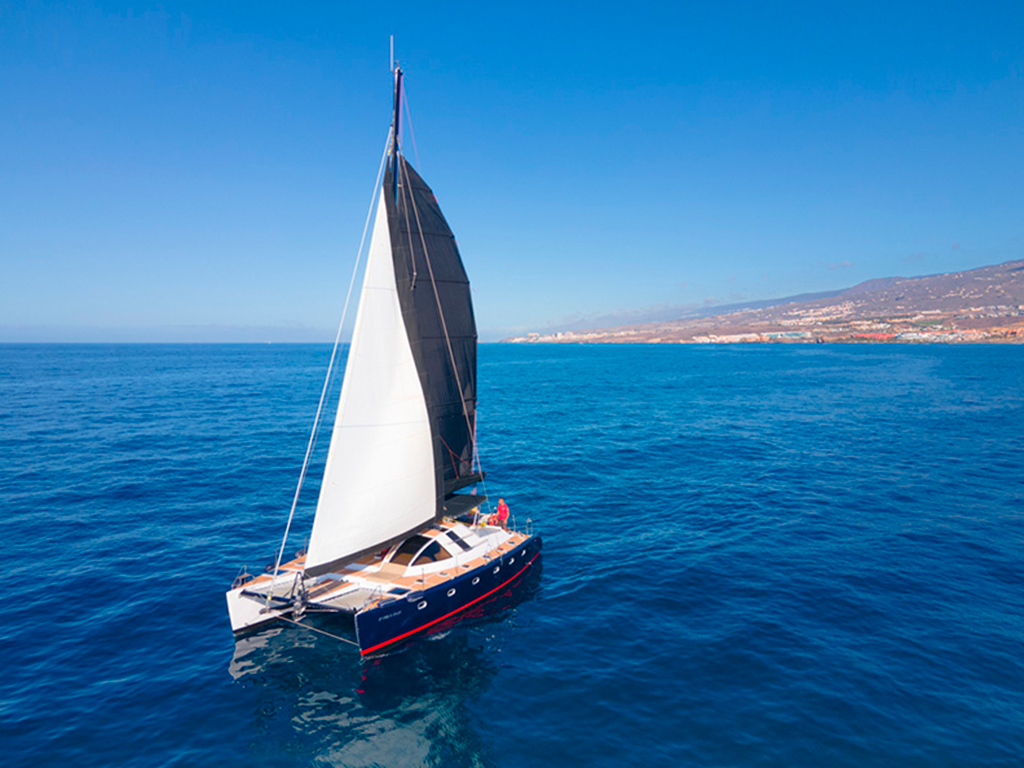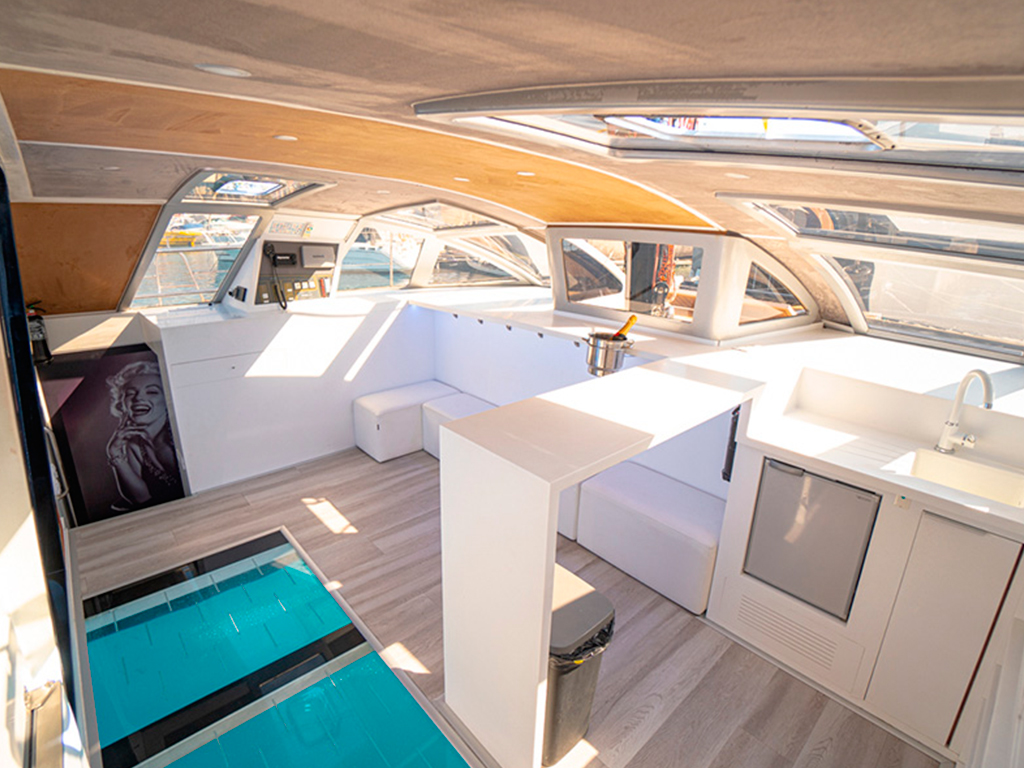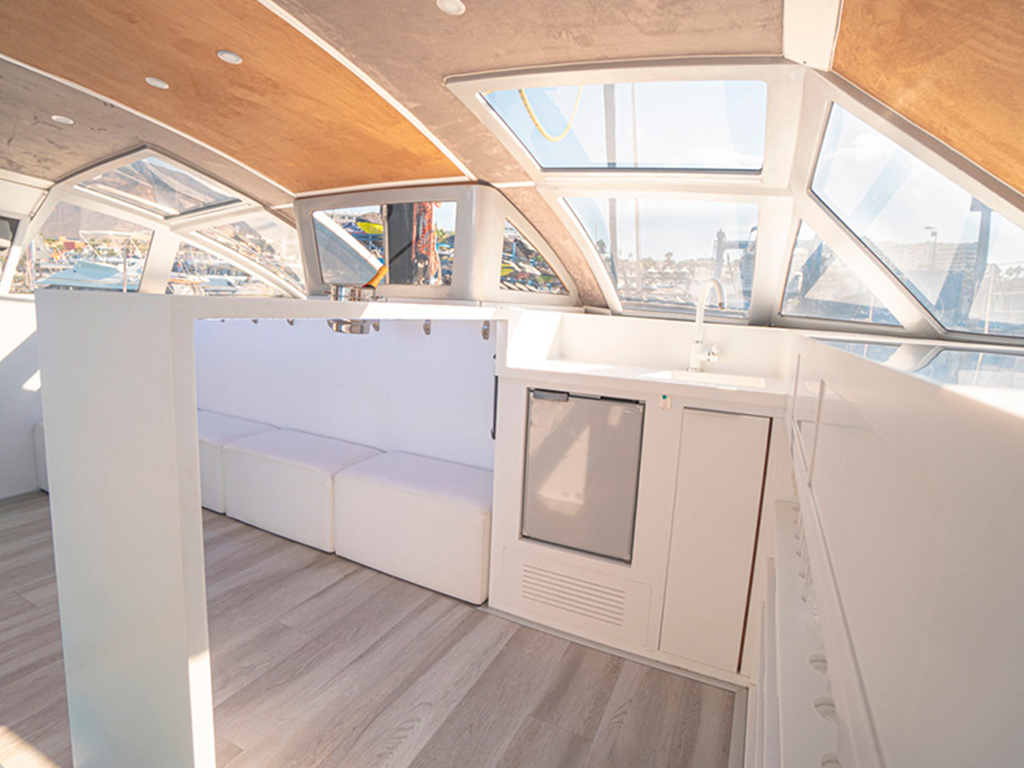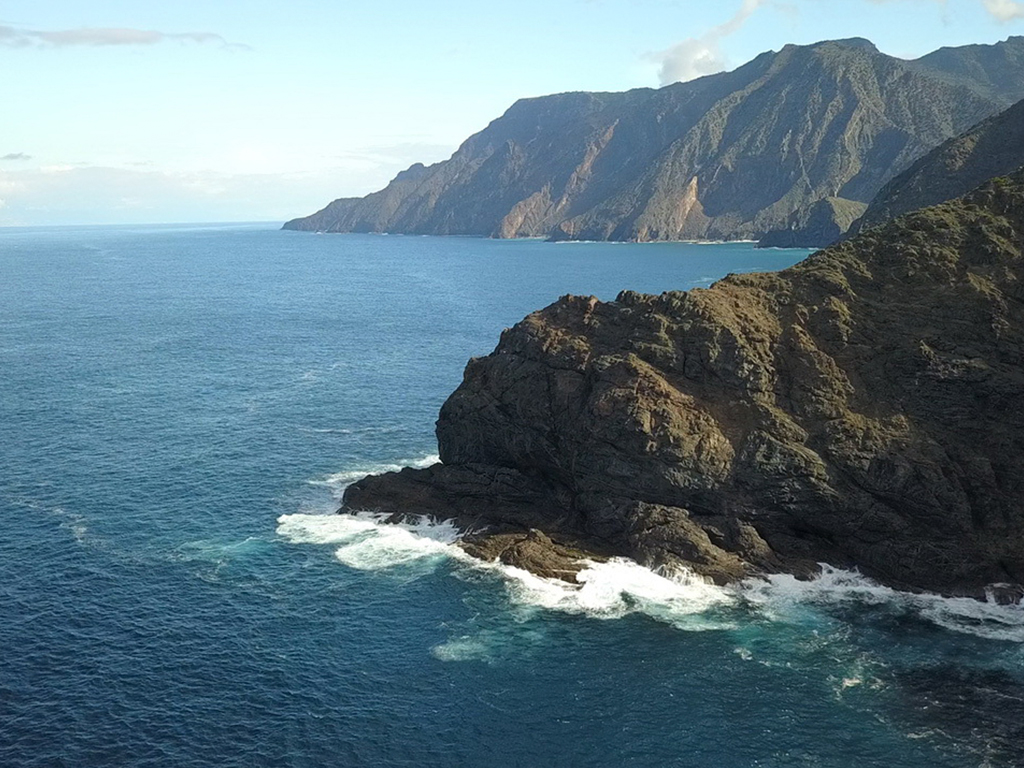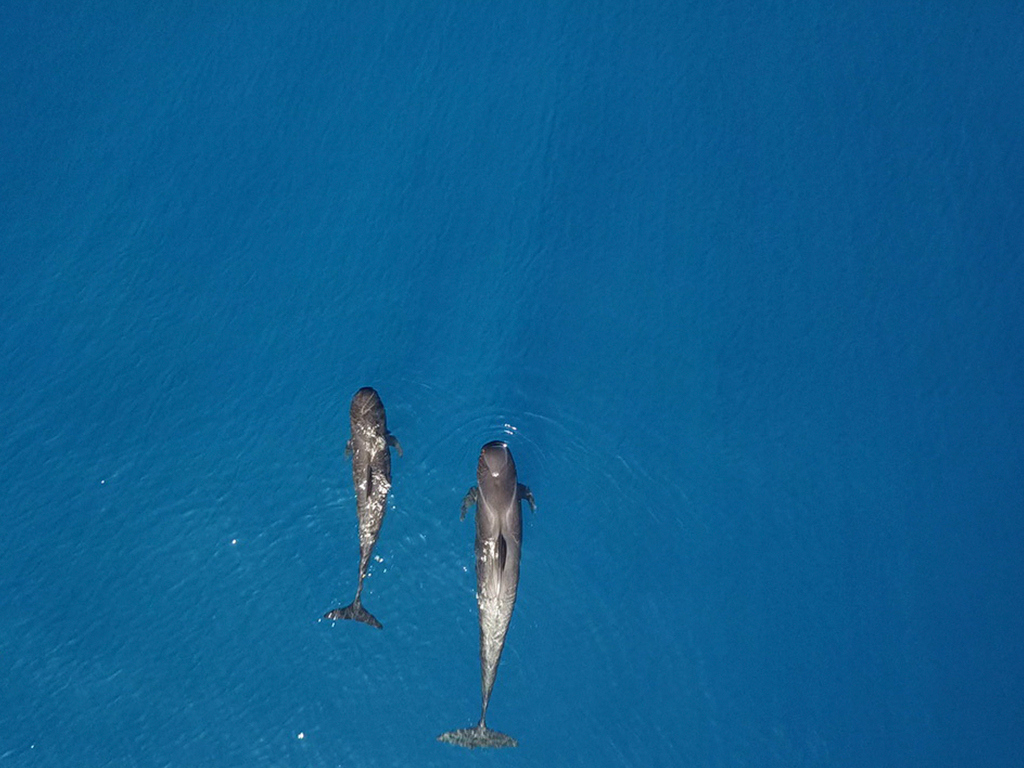 This sailing catamaran has a capacity for 12 people, ideal for navigating the waters in an intimate way.
Do you like it more exclusive and relaxed? Join us aboard Abrazo! With a capacity for up to twelve people, this beautiful sailing catamaran is perfectly suited to provide that extra special touch, away from the crowds.
We'll pick you up with our private minibus and take you to the harbor. Here we set sail in search of whales and dolphins, before dropping anchor at a secluded bay to enjoy lunch with the option of a swim or complete relaxation.
We only take 12 people on board which gives you plenty of spacious areas for sunbathing and a comfortable shaded area + an interior cabin with toilet facilities. Enjoy the crystal-clear water in the bay of La Caleta and explore the underwater world while snorkeling. During the trip we serve you a paella meal and drinks (wine, cava, beer, soft drinks and water) are inclusive.
Departure: Puerto Colón. Dock 6.
Maximum 11 people in private Charter.
Maximum 9 people on regular excursions.
A minimum of 6 people is required to take place the excursion.
Children under 18 must be accompanied by an adult.
Included: sandwiches, fresh fruit and drinks (beer, water and soft drinks).
Schedule:
Mondays, Tuesdays, Wednesdays, Saturdays and Sundays:
3-hour excursion at 10.15h
3-hour excursion at 13.30h

Thursdays:
6-hour excursion at 10:15h
Anti-Covid-19 prevention measures:
Each client must bring their own mask and the use of masks is compulsory inside the vehicle.
The minibus will be cleaned and disinfected after each transport service.
Disinfectant gel will be available in the reception area.
On board:
Each client must bring their own mask and masks are compulsory on board.
Clients will be informed about the oficial measures.
Where frequent hand washing is not possible, disinfectant gel will be available.
The toilets will be equipped with soap dispensers, disinfectant gel, paper dispensers and pedal-operated wastebaskets.
Common areas are disinfected after each excursion.
A safe distance between family unit will be applied.
Food and drinks:
Food will be prepared and handled in accordance with the protocol.
Food will be delivered to the boat in closed boxes, which will be cleaned and disinfected after each delivery.
Clients will receive non-reusable plastic glasses.
The food on board will be distributed to each client individually and personally.
All self-service products have been removed, in favour of disposables.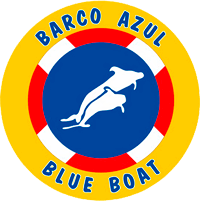 Certifications: Blue Flag
This ship has a Blue Flag. The observation of cetaceans is currently an exceptionally important tourist activity and generally represents, for the majority of people who undergo this experience, their first contact with marine mammals. In the Canary Islands, the observation of cetaceans for tourist purposes is regulated by Decree 178/2000 of 6 September 2000.
Free cancellation up to 24 hours before the excursion. If you cancel within 24 hours of the excursion, there will not be a refund.
Adults

Children
(3 - 12)
Infants
(0-2)

Excursion 6 Hours - Masca