Airsoft is a risk-free sport for all the family , full of adrenaline and excitement. It is a game of strategy. You have to eleminate the opposing team by shooting them with small soft plastic balls.
The team at World Airsoft Tactical Center will explain how to use the guns, give you some strategies and tell you the rules, so that when you start the game you are a professional.

Come and enjoy an unforgettable experience in the largest Airsoft field in Tenerife!
The Tenerife's largest Airsoft venue, a sport full of adrenaline and excitement, perfect for the whole family!
Protection and prevention measures against Covid-19:
Each client must bring their own mask.
Signage in the facilities as a reminder to maintain a safe distance.
Small groups and limited capacity.
Temperature taking at the entrance to the facilities.
Disinfection of hands when entering and leaving each match.
Continuous disinfection of the common areas during the day.
Thorough disinfection of materials for individual use.
Included:
Full face protection mask
Camoflage suit
Protective Vest
Gun and loader with 470 balls.
The game will be organized and monitored by the team.
Minimum age 8 years.
Free cancellation up to 24 hours before the activity. If you cancel within 24 hours of the activity, there will not be a refund.
| | | | |
| --- | --- | --- | --- |
| | Adults | Children (0) | Infants (NO) |
| | | | |
| | | | |
Enjoy more excursions of the same category.
Canaventure offers you trekking and walking excursions in Tenerife: Camino Real-Difficulty: Medium On the first part of this old royal path, we will be surrounded by unique nature and we will have a ...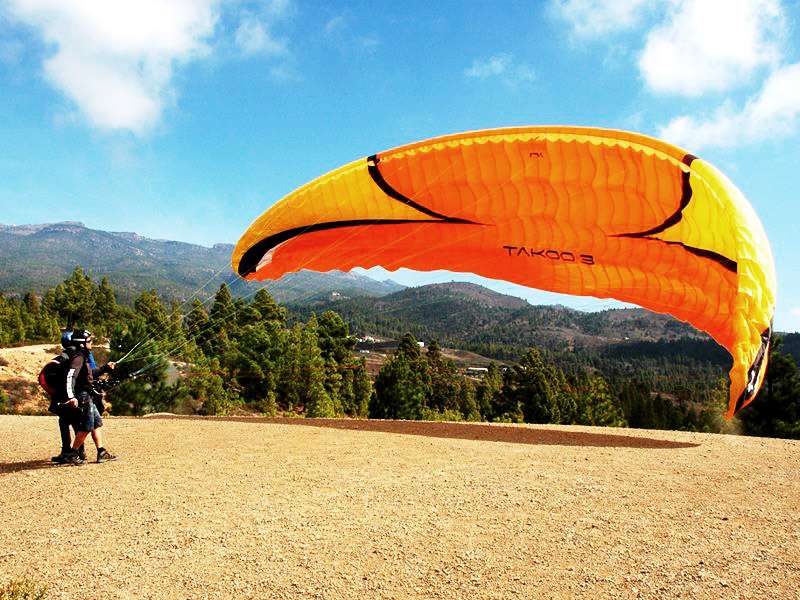 Kangaroo Tandem is aprofessional team who has a lot experience of fliying in paraglider. For them, your safety is a priority so they have the best quality equipment. Basic-Taucho (15-20 min. duratio...