Banana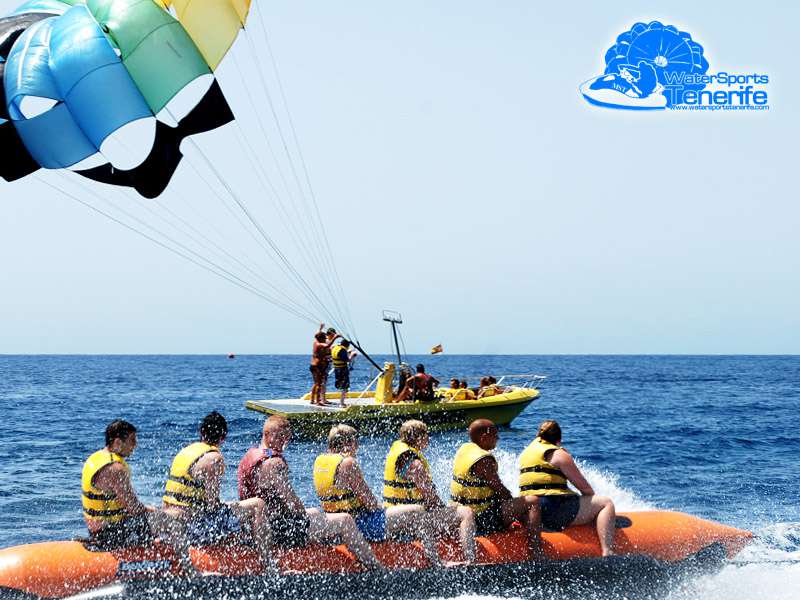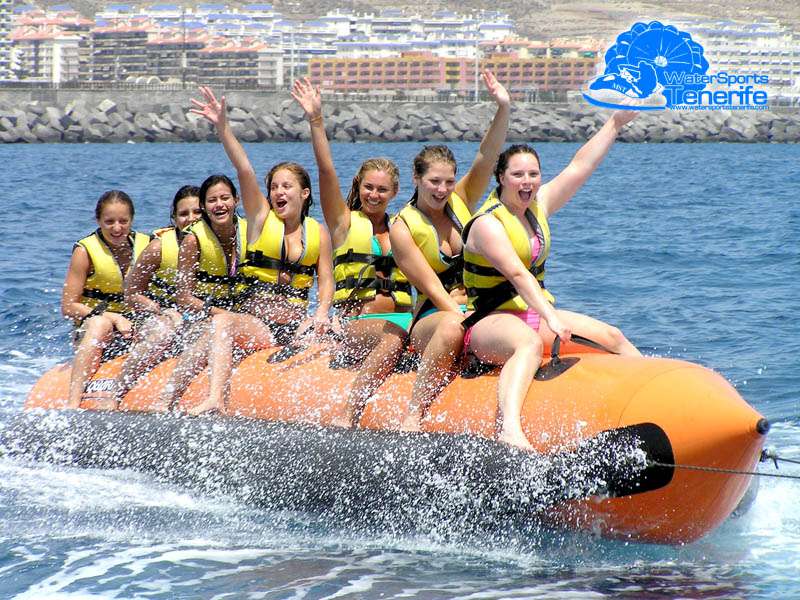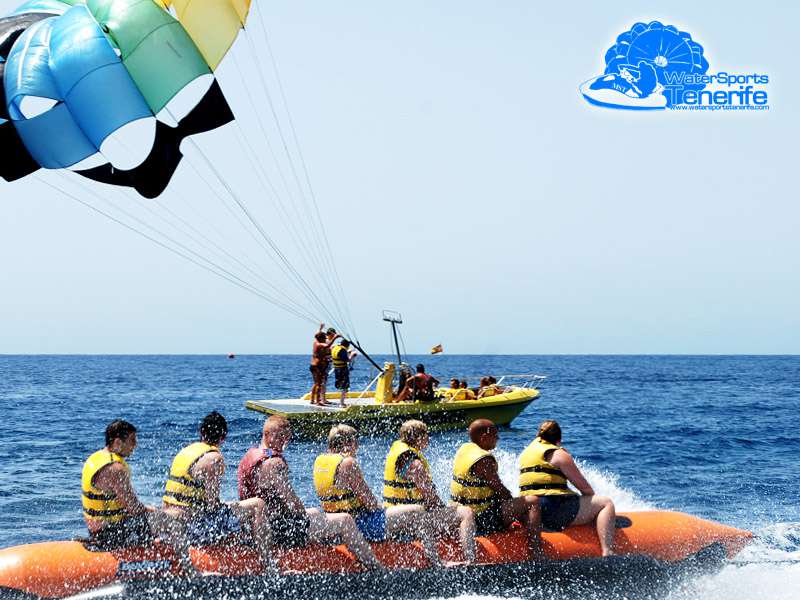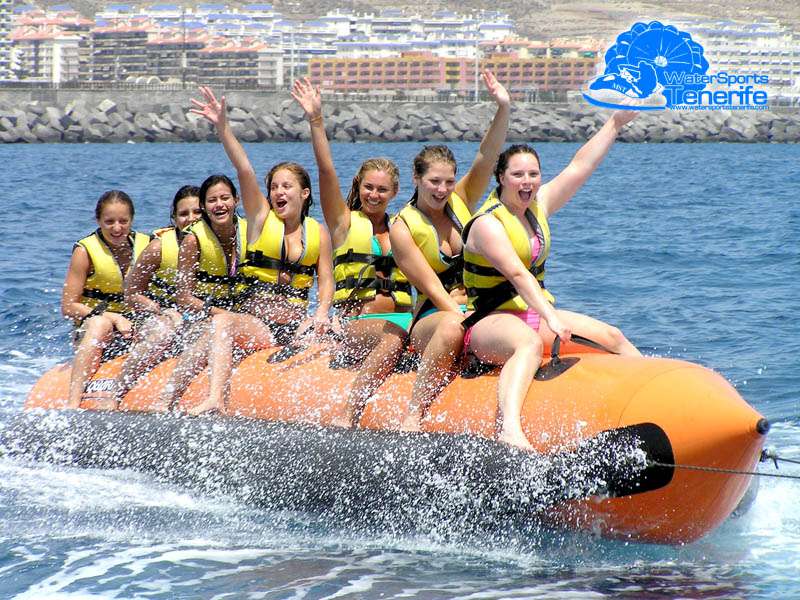 Since always, the star activity of the southern beaches. It's like a roller coaster on water!
Banana Boat Being on the banana and is like being on a roller coaster. The flying banana too but with bigger ups and downs! The banana is 5 metres long and you sit tight and hold on as you're pulled by a speedboat! Have a great time surfing the waves and see if you and your mates are able to stay on as the boat driver does his stuff at the wheel... The flying fish is a bit different - the photo says it all. As air gets under the tubes at speed you'll be lifted into the air and really will be flying. Both are great fun and totally de-stressing activities. You'll be on for about 10 minutes plus time for transfers to and from the beach. Go bananas...
Bring swimwear
Includes life jackets
Supervised and safe .
Meeting points: Playa de Troya, Puerto Colón, Playa de Fañabé, Playa de Torviscas or Playa del Duque (please inform us when booking).
Recommendations: swimswit or sport clothes.
Included: lifejacket.
Minimum age: 10 years old.
Free cancellation up to 48 hours before the activity. If you cancel within 48 hours of the activity, 50% will be charged. If you cancel within 24 hours of the excursion, there will not be a refund.
Adults

Children
()
Infants
()