4-Hour Sunset & Stargazing Excursion.

You will be collected from your accommodation and you will drive to Teide National Park. Enjoy the sunset from one of the best viewpoints in Tenerife. If you are really lucky all three neighboring islands, La Palma, La Gomera and El Hierro will be in view. As the sun sets over the islands we will take photos of you to remember this beautiful occasion.
In the pitch black darkness of Teide National Park, you will be astounded by so many stars, more than you have ever seen before. You will be treated to an expert laser-guided tour of the constellations in the night sky, all set against the backdrop of prehistoric rock formations and Teide Volcano itself. See the planets and deep space objects through the Telescopes and take in the amazing views of the stars and Milkyway. Using astrophotography techniques we then take a photo of you with the stars and volcano in the background.
Tenerife is officially recognized as one of the top three astronomy locations in the world.
This is a truly unique experience in Tenerife which is great for people of all ages.
After a sunset on Mount Teide, you can observe the constellations with long-range telescopes.
Languages: Spanish, English, German and Dutch.
Dress appropriately for cold temperatures and wear sensible, comfortable shoes.
Includes:
Return transport
Cava sunset
Stargazing Guide.
Telescope viewings
Coats
Blankets
Not included:
Dinner
| | | | |
| --- | --- | --- | --- |
| | Adults | Children (0-11) | Infants () |
Enjoy more excursions of the same category.
Canaventure offers you trekking and walking excursions in Tenerife: Camino Real-Difficulty: Medium On the first part of this old royal path, we will be surrounded by unique nature and we will have a ...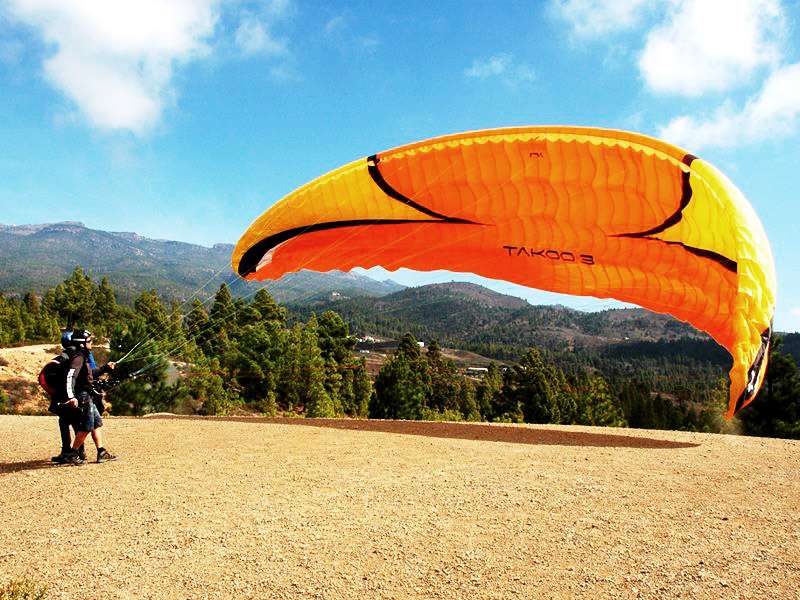 Kangaroo Tandem is aprofessional team who has a lot experience of fliying in paraglider. For them, your safety is a priority so they have the best quality equipment. Basic-Taucho (15-20 min. duratio...