Downhill Bike Tour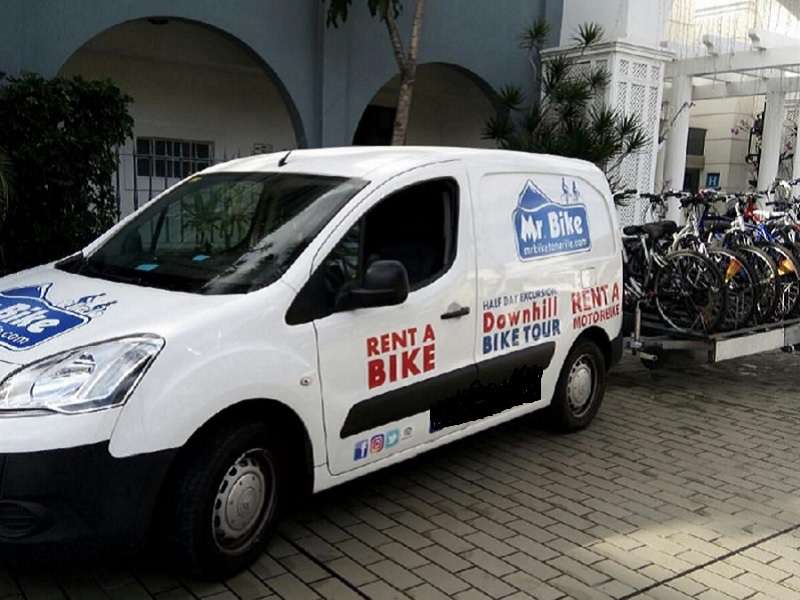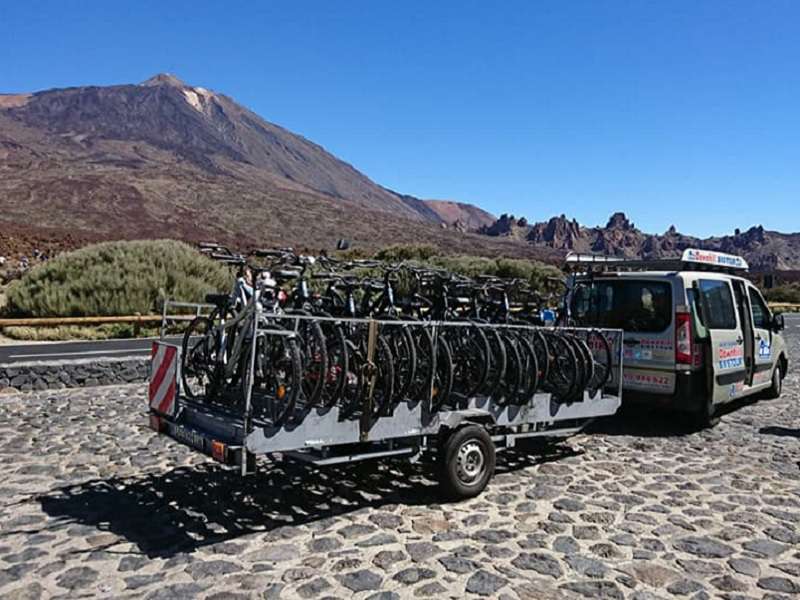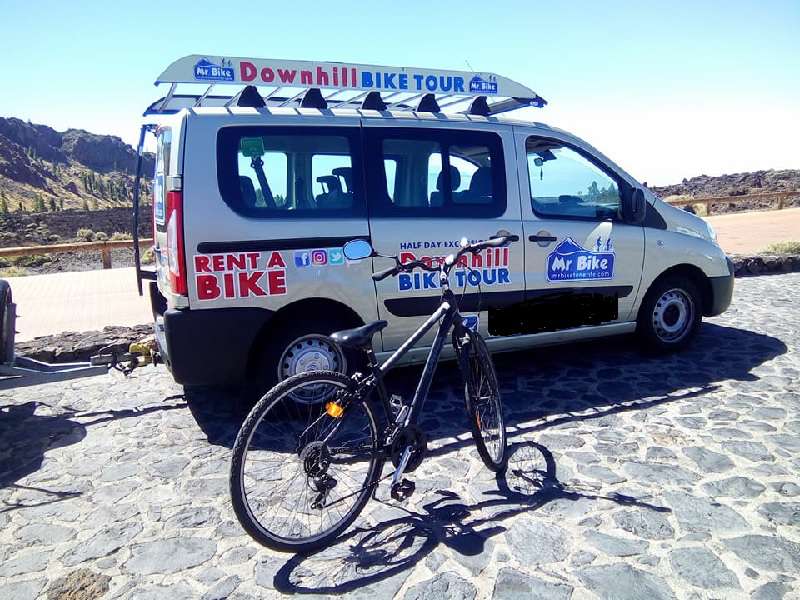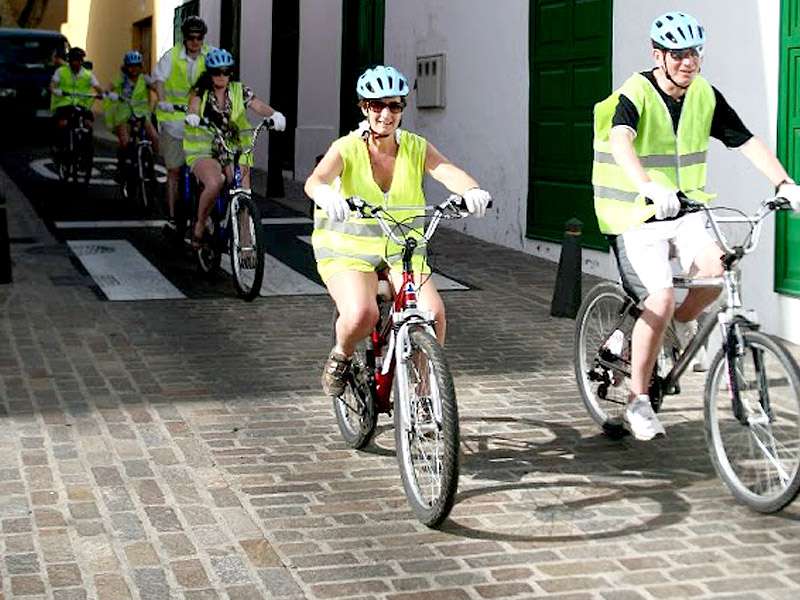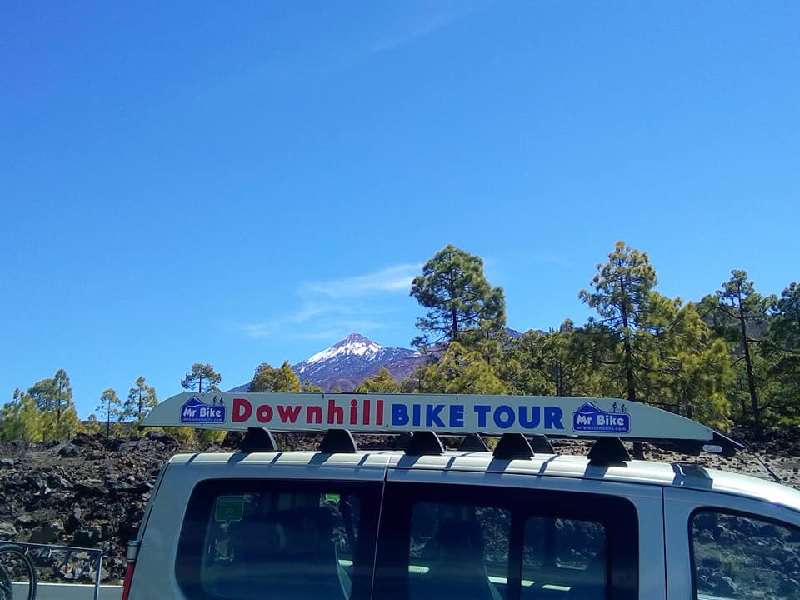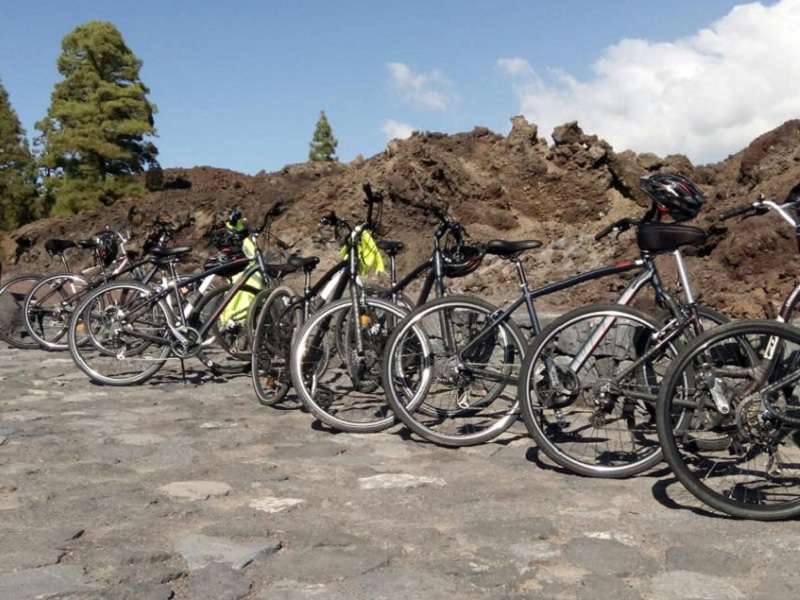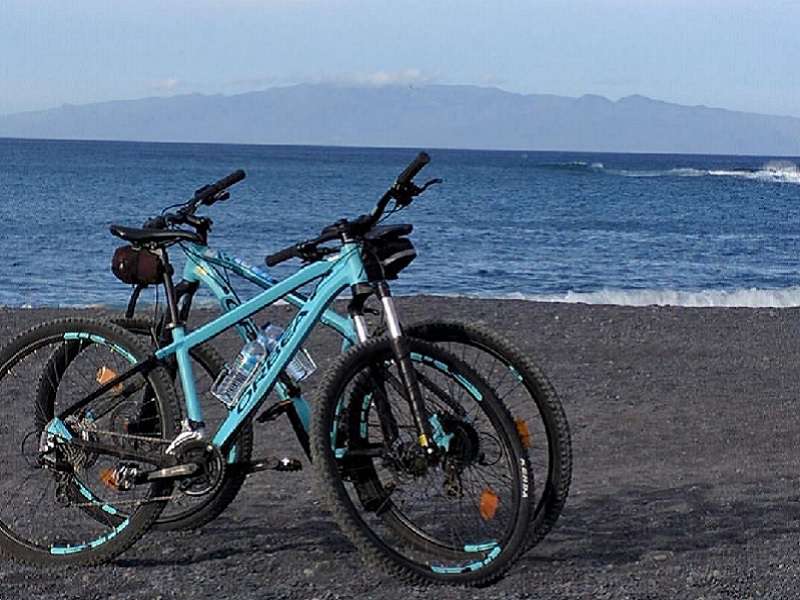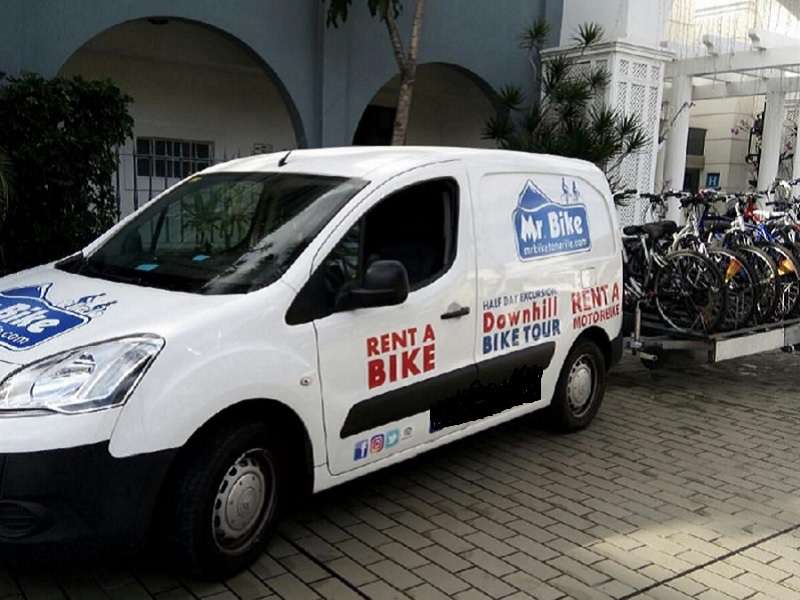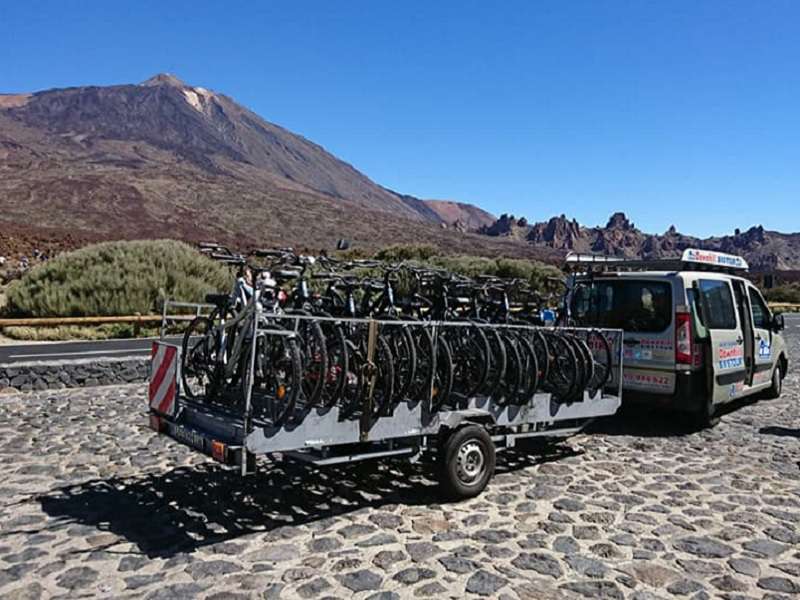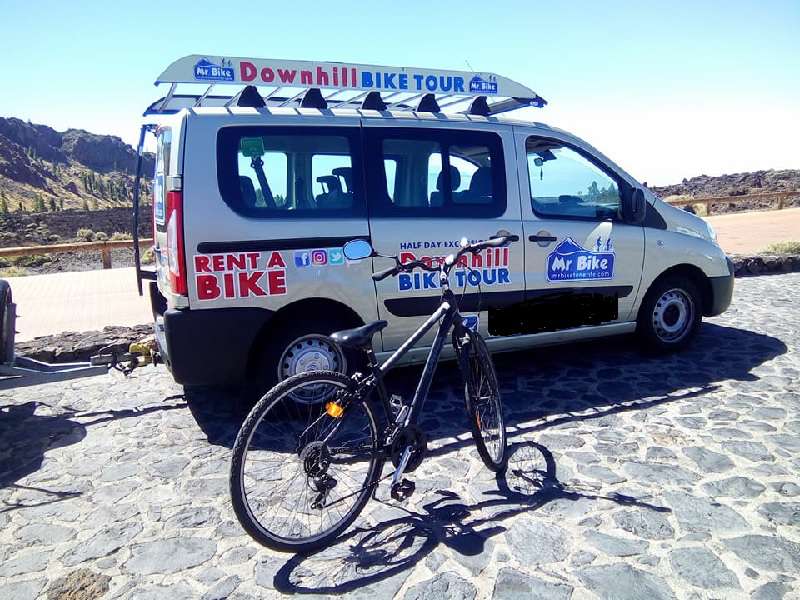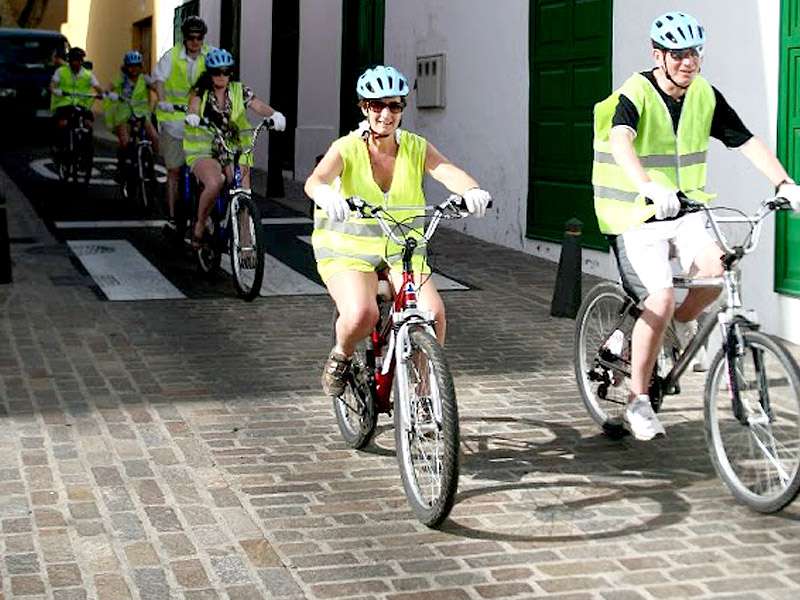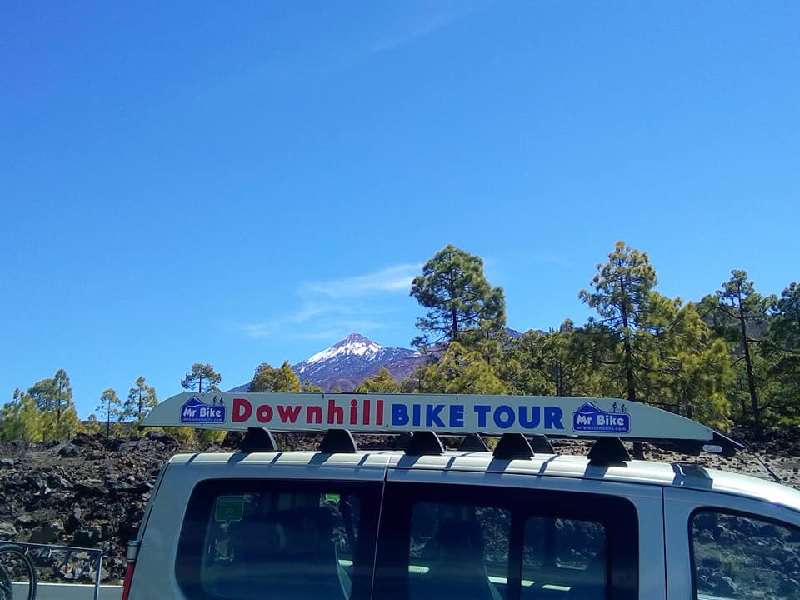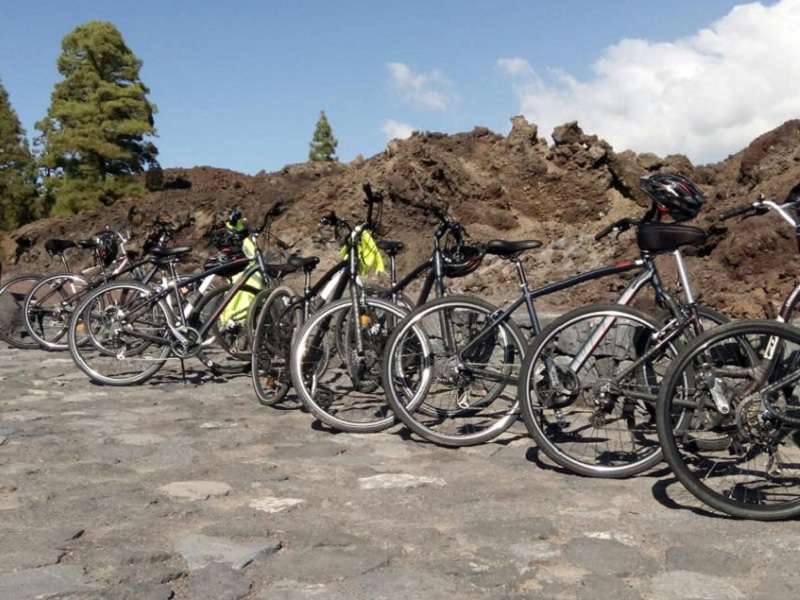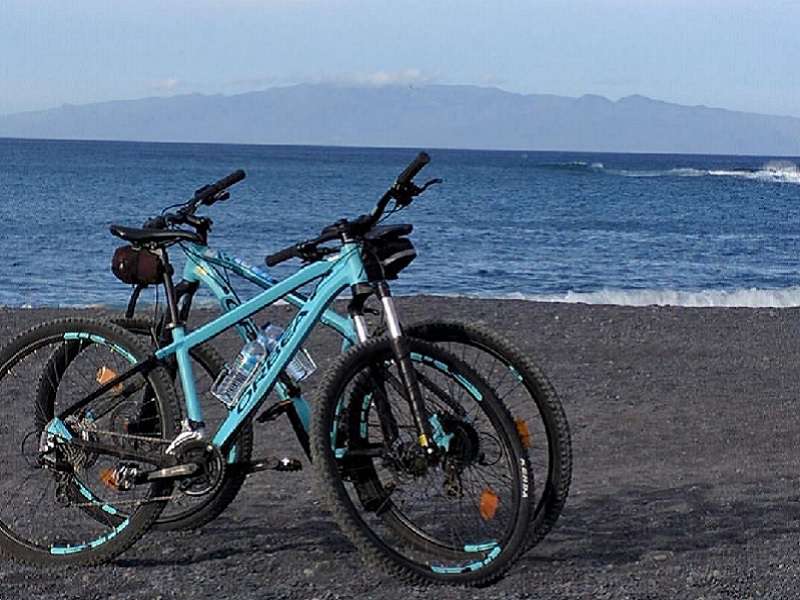 From the Teide National Park to the edge of the sea, crossing volcanoes, forests, towns and deserts, with wonderful views. And all downhill, without pedaling!
In Tenerife, from the highest volcano to the Seaside, on a Bike and without pedaling.The joy of the downhill biking and the beauty of the real hidden Tenerife. 22 miles touring down surfaced roads, without pedaling, in a group with a Guide and a support vehicle, at a very relaxed speed and stopping briefly to take pictures, have a drink or sample the local tapas Since 1999, we´ve shown you the real Tenerife and we do it the nicest way: on a bicycle!.

From the National Park of Mount Teide to the seaside, crossing volcanoes, forests, villages and wastelands, with beautiful views, and all of it downhill. Come with us to spend the most special day of your holidays, call us and well take care of everything from picking you up to dropping you off.When booking we will agree to a pick up point that is convenient for you and a certain time when we will collect you, generally just outside your Hotel or Apt. with a minibus.

We will then drive up to the starting point, which is very close to the base of Mount Teide, and if you have not yet seen the National Park, we will drive a little bit further ( its only a couple miles away) so that you do not miss it! Driving up to the starting point, which is 7,200 fl high, will take aprox. one and a half hours.

Once at the starting point, we will give you some printed instructions, in your language, about safety rules and the signals we will use during the trip. We will also fit you with helmet, gloves and a high visibility vest, complemented, in winter, with windbreaker jacket and / or leggings. Also with a bicycle your size, of course!.If you carry bags, rucksacks, bottles or other objects, you can, if you wish, for your comfort leave them in the support vehicle, which is always just behind the group.

We will travel at a moderate speed, keeping our group together, and we will make several stops ( every 3 miles or so) to take photos, have a drink ( hot or cold, depending on the season) or enjoy a picnic with cheese, olives, bread, water or wine in winter or, in summer, sangria and fresh fruits of the season.

ALL included in the price.While we are riding our bikes we will cross volcanic landscapes, thick pine forests, small villages where grapes and potatoes are still grown, other, almost desertic areas, and sll sorts of roads, always surfaced, till our arrival to the seaside, after some 20 or 22 miles, depending on the day. The trip down takes approximately two and a half hours. Once arrived, we will celebrate the completion of the trip with a toast of Spanish Cava and then we will drive you back to your Hotel.
Free cancellation up to 24 hours before the activity.
Adults

Children
()
Infants
()