Test your Grand Prix skills on Tenerife's newest karting track in the South of Tenerife.
Just 4 minutes from the main resorts, Karting Las Americas offers all the speedy thrills and excitement you need if you're looking for something different to do away from the pool or the beach.
With Go - Karts for all sizes and ages the family can let off steam, have fun in the sun and finally discover who is the REAL Lewis Hamilton in the pack.
With a newly surfaced track and superbly maintained karts, Go-Karting Tenerife has never been safer, nor more fun.
For those who prefer to watch from the stands there is a friendly trackside terrace bar selling drinks, pizzas, snacks and ice-creams so you can simply chill with a cold glass in hand and watch the speedmeisters battle it out on the tarmac!
Karting Las Américas offers a newly renovated circuit, terrace, bar and a restaurant for the whole family.
Minimum height for junior kart is 125cm.
If you go by taxi, present your receipt at the bar for the equivalent value against food and drink purchases.
Also available for private events. Ask for information.

Free cancellation up to 24 hours before the activity. If you cancel within 24 hours of the activity, there will not be a refund.
| | | | |
| --- | --- | --- | --- |
| | Adults | Children (7-14) | Infants (0) |
| | | | |
| | | | |
| | | | |
| | | | |
| | | | |
| | | | |
Enjoy more excursions of the same category.
Canaventure offers you trekking and walking excursions in Tenerife: Camino Real-Difficulty: Medium On the first part of this old royal path, we will be surrounded by unique nature and we will have a ...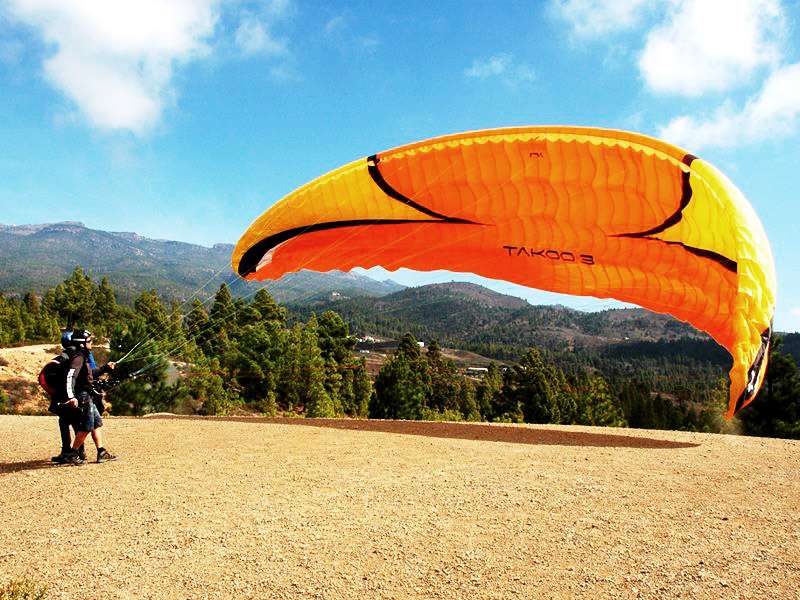 Kangaroo Tandem is aprofessional team who has a lot experience of fliying in paraglider. For them, your safety is a priority so they have the best quality equipment. Basic-Taucho (15-20 min. duratio...