Enjoy the fun of three different rides.

Single or double Parascending: Join us flying along the coast with a parachute at a height of 50 metres and enjoying incredible views.

Aboard of a magnificent modern boat of 11 metres provided with a take off and Landing platform. Our crew will guide you through this fascinating experience completely safe and comfortable.

Fly Fish:A new kind of joy on (and over) the waves. Looks more like an inflatable mattress, but... when the speed tops the limit, this fish will fly!

A game of hydro and aerodynamics for one or two. Get high on it - it's legal. X-treme sensation!

JetBike Safari 2hours:If what you like is speed and adrenaline hire and drive in company with one of our jet bikes.
Enjoy Parascending, Fly Fish and Jet Bike Safari as you want and when you want with these special packs.
Included: Life Jacket, Snorkelling Equipment, Insurance, Monitor.
Free cancellation up to 24 hours before the activity. If you cancel within 24 hours of the activity, there will not be a refund.
| | | | |
| --- | --- | --- | --- |
| | Adults | Children () | Infants () |
| 2h Jet Bike+paras.+fly Fish - Individual | | | |
| 2h Jet Bike+paras.+fly Fish - Double | | | |
| Paras.+fly Fish+ 1h Jet Bike - Individual | | | |
| Paras.+fly Fish+1h Jet Bike - Doble | | | |
Enjoy more excursions of the same category.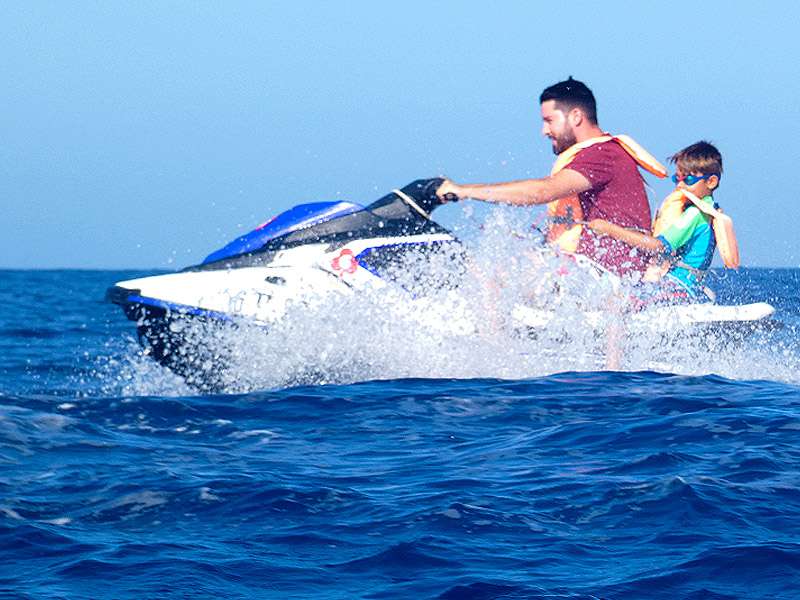 Are you addicted to adrenaline? Do you like to admire beautiful landscapes? You couldn't get better! We offer you 1 or 2 hours of jetski safari. Your adventure will start from the port of Las Gal...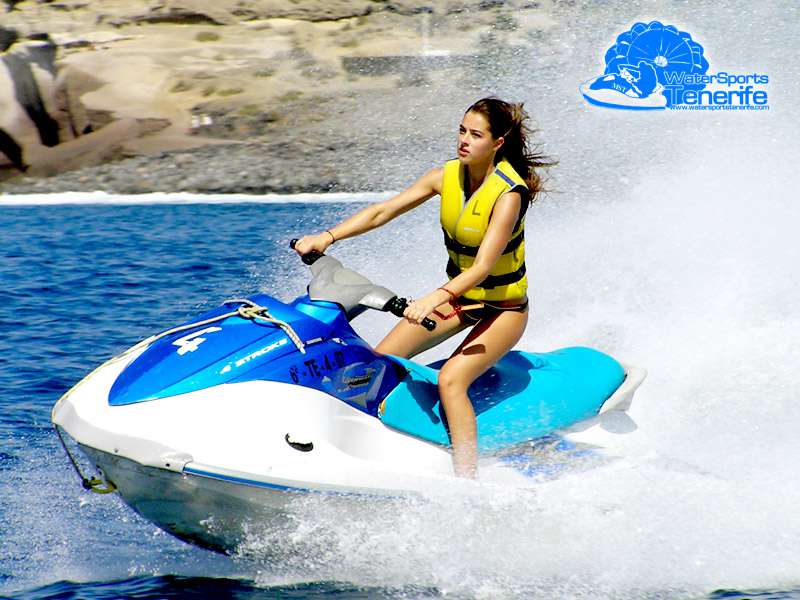 Get ready for an adrenaline rush! Choose between doing a circuit or a safari along the coast. Jet Ski Circuit:Drive at maximun speed in a jet ski circuit. Duration 20 minutes. Jet Ski Safari:Go...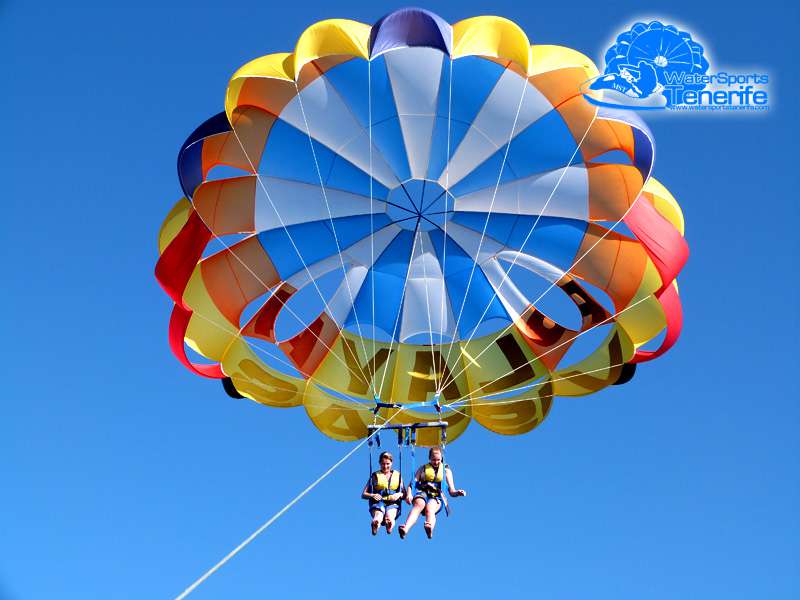 Enjoy one of our adrenaline kicking activities: Parascending: Enjoy the amazing views 80 metres (260 feets) above Tenerife's Coast. About Parasailing: Parasailing (also known as parascending) it...